Because something is still missing
Each year in the U.S., approximately 12 million adults who seek outpatient medical care are
misdiagnosed, according to a study published in the journal BMJ Quality & Safety. This figure amounts to 1 out of 20 adult patients. Researchers say in half of those cases, the misdiagnosis has the potential to result in severe harm.

Thermography is not used in mainstream outpatient clinics and doctors' offices. Widespread
misdiagnoses didn't happen because the doctors didn't have access to thermography. However, it demonstrates the need for willingness to use something else; something affordable, harmless and different from the standard, accepted and limited, "Disease Discovery" tools used today. How can a doctor ever have too much information to help provide a better diagnosis?
U.S. F.D.A. Indications for use:\
If you are reading this, it is likely that you do have access to Thermography, or Infrared Imaging, an FDA approved device "Intended to review, measure and record skin temperature patterns and variations emitted from the human body. They are intended for use as adjunctive diagnostic screening for thermally significant indications in the regions of the head and neck, breast, chest, abdomen, back and extremities. The significance of the value of these thermal patterns is determined by professional investigation."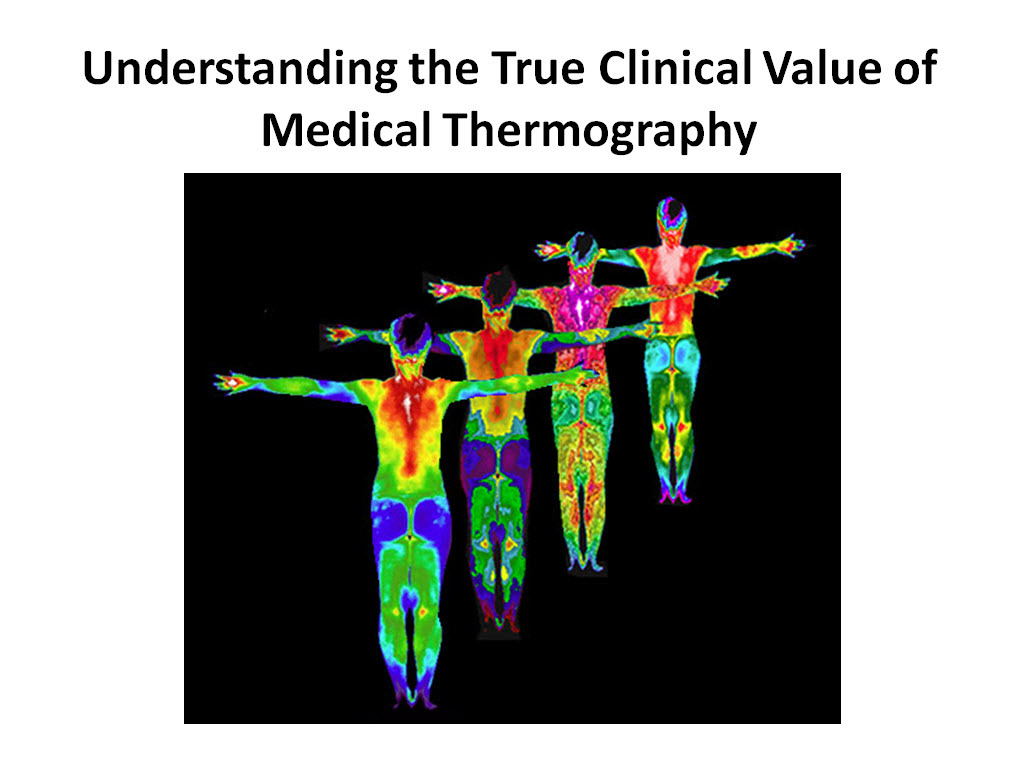 Thermography is unique. It is not a "screening device" which suggests the goal is to find some specific disease or problem. Thermography is a highly sensitive "Health Discovery Tool" to provide an affordable, harmless means of revealing changes seen only with a "thermal eye".
For the healthy – What is your health status today
and how can you preserve your health?
For the afflicted – What new information can it
possibly reveal?
The real question is not "Why Thermography?" The real question is "Why Not Thermography?"
Go ahead; schedule an appointment for a Baseline Health Study to monitor, improve or maintain your health from today forward. Why not?
Blog written by Carol Chandler